Last month, Nikon announced that it is already working on Nikon D5, a full frame FX-format DSLR that will succeed last year's Nikon D4S. The Japanese company did not mention other details back then, but photography enthusiasts are starting to get a better of what is in store thanks to freshly leaked photos and specifications of Nikon's upcoming flagship DSLR camera.

The Nikon D5 will replace D4S unveiled in February 2014. That device is a development of the Nikon D4 released in 2012. This camera range from Nikon has been popular since it targets press, wildlife, and professional sports photographers who depend on the lineup's combination of ruggedness, continuous shooting speed, low-light performance, and support for a variety of accessories.

A site called Nikon Rumors began posting specs predictions of the new device a few months ago. It appears that they now have gotten their hands on the first alleged photos of the Nikon D5 (see below).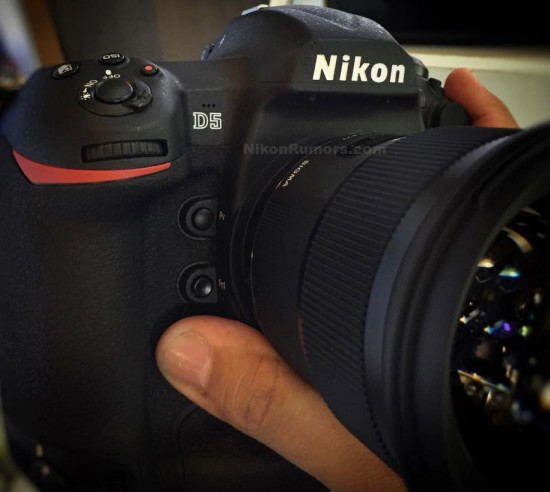 Superficially, it looks like the D5 does not offer much change from its predecessor. It does have slight differences in the button layout at the top, where the record button has been placed from the middle to the side. Nikon's signature red "swoosh" has been tweaked.

There is also a new ISO button, a microphone hole above the D5 label and a third button under the Fn1. A Mode button previously on top is nowhere to be found. Here is a photo of the current-generation Nikon D4S for comparison.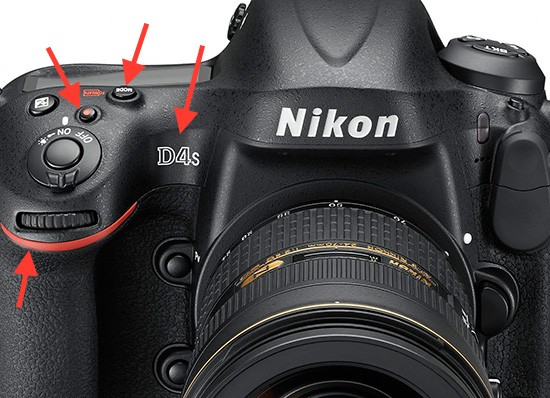 Nikon Rumors is confident that several rumored specs will be integrated to the upcoming camera. It will reportedly feature 153 autofocus points housed in a new focusing module with a larger coverage area and a native high ISO of 102,400, which is an improvement from the ISO 25,600 found on the D4S. It is expected to sport a 20-megapixel FX sensor, shooting speed of 15 fps and support for 4K video capture in 60 and 30 fps.

An exact release date has yet to be disclosed by the imaging company, although the Nikon D5 is predicted to launch early next year. It is very likely that it will be unveiled during the annual CES event in January 2016 given that the D4S was unwrapped at the same time last year.

Furthermore, Nikon also shared that it is working on new accessories such as the Speedlight SB-5000 and the Wireless Transmitter WT-6. The SB-5000 is planned to be at the higher end of the company's Speedlight line-up and will replace the SB-910. The WT-6, meanwhile, is a premium accessory that will be used to connect cameras to wireless networks and live view control via a computer, among others.